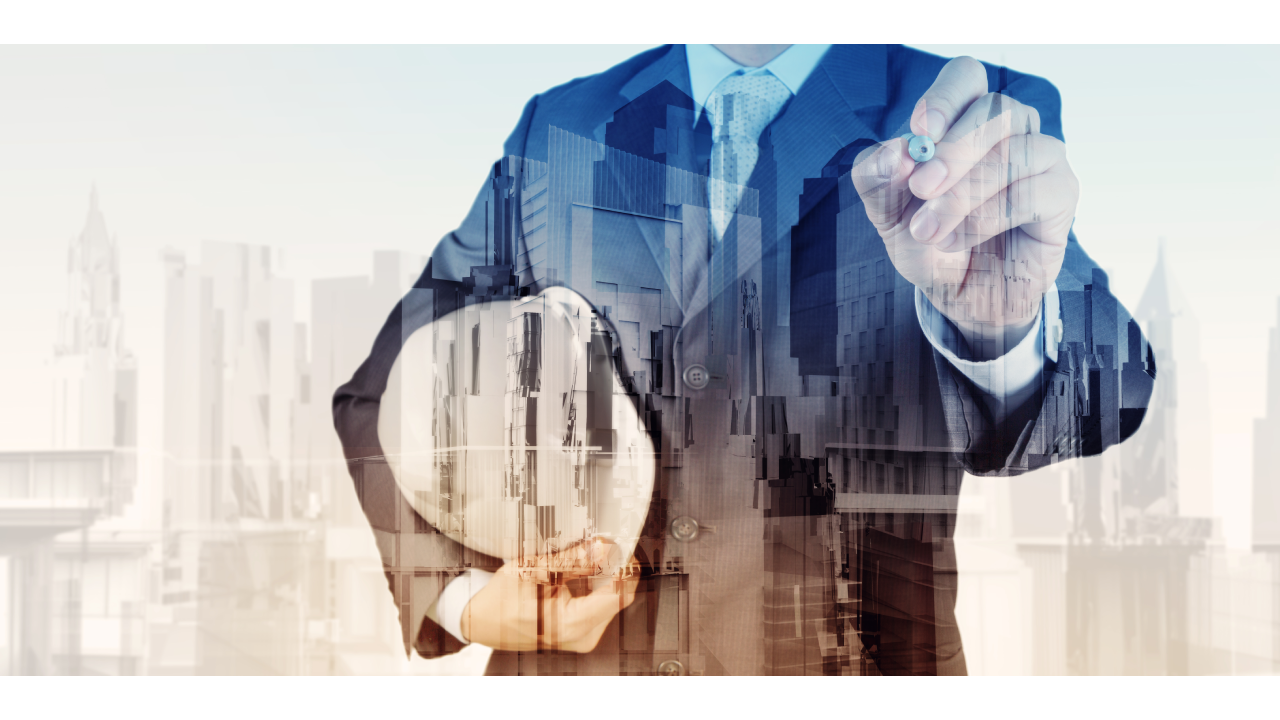 Are you a safety professional? Are you looking for better ways to supplement your income? Do you want to grow a health and safety business and become your own boss?  In this post, I am going to share with you 40 health and safety business ideas to start as an entrepreneur.
Before I dive into that, let's look at the challenges a lot of safety professionals face in their HSE career and why they need to change their mindset to "safety entrepreneurship".
The status quo
A lot of safety professionals perceive jobs as the only safety opportunity – this has become the status quo. Majority of safety professionals are so fixated on jobs alone to the extent that, they forget about the many opportunities that abound within the health and safety value chain. To a lot of safety professionals, getting a high paying job is the only symbol of success, and so, they focus all their energies and resources on trying to get the best safety qualifications in anticipation for the high paying jobs at the neglect of the many business opportunities that are available to explore in the health and safety value chain.
The reality of the safety job market
The safety job market is like a pyramid. There are only a few professionals at the top with the high paying jobs whiles the majority remain stratified at the bottom with one disappointment or the other; ranging from years of unemployment, lack of job interviews, failed job interviews, meagre job salaries, poor condition of services, fear of retrenchment, lack of motivation, and the list goes on. So, the sad reality is that, not all safety professionals will be so lucky to get the high paying jobs. But unfortunately, not many realize this, so they spend years of their lives complaining about career stagnation and lack of job opportunities, and hope against hope that the better jobs will come one day.
Why is the safety job market saturated?
The answer is simple! A lot of safety professionals are afraid of entrepreneurship. They see jobs as the easy way to earn a living whiles entrepreneurship is seen as a very difficult lonely journey. This mindset increases the number of job seekers in the market rather than creating more safety entrepreneurs who will become self-employed.
The mindset on jobs alone doesn't fit in today's world economy. We are in difficult times, distressed business environment, COVID-19 induced recession with high unemployment rate and a very keen monopolistic job market, where only few highly connected safety professionals are able to grab the high paying jobs.
Defying the status quo
The challenges of today's job market call for a paradigm shift in thought and the need to defy the status quo by reducing the high concentration on jobs as the only means to livelihood to a more voracious appetite for safety entrepreneurship as the new normal to gaining financial freedom.
Defying the status quo means that;
We should not be fixated on jobs alone

We should explore other niches to supplement our income

We should grow a side business even if we are happily employed

We should embrace safety entrepreneurship as the mark of true excellence

We should encourage people to develop an entrepreneurial skill

And we should appreciate those who are safety entrepreneurs and take inspiration from them.
Safety entrepreneurship is definitely the new cool
Entrepreneurship is a craft, not a gamble – Antoine Duboscq, CEO of adVentures Startup Studio
It involves a lot of self-learning, practicing, testing, making mistakes, learning from them, challenging the odds, keeping an unwavering passion and discovering a sweet spot where you can carve your own niche with flare and without a hustle.
Why is health and safety a better niche?
Firstly, acknowledge the fact that health and safety is a very specific niche because of the barriers to entry. Within the niche are a lot of specific niches one can specialize in – that makes it exciting for safety entrepreneurs. So, in short, there is opportunity for everyone as long as they are able to break the barrier to entry. If you can call yourself a safety professional, then, you are already a step ahead to carving your own niche – all you need to do is to learn. But unfortunately, that is where a lot of people stop and so they get stack at the bottom of the pyramid with barriers that limit them from moving up the career ladder or discovering a niche.
Health and safety is a knowledge industry, only the learned succeeds – Selorm Alfred Ametewee, CEO of SHEQXEL
In the knowledge industry, the more you learn, the more you earn. But you really have to learn the right stuff that are relevant for your chosen niche. The more you learn, the more you become enlightened of the opportunities within the value chain and the more likely you will be able to take advantage to create value within your chosen niche.
So, learning to acquire a skill nobody has is key in the success game. That is the exact same model, that is being used by the few safety professionals at the top of the pyramid to get the best jobs in the market. 
So, if you are ready to succeed, then seek knowledge, develop a skill, identify a niche or create a new one, and learn how to create value within the niche and make sure to monetize it.
List of 40 health and safety business ideas 
From my experience, these are the ideas that come to mind when I look at the entire health and safety value chain which I am happy to share with you to jump-start your entrepreneurial journey. To succeed in any niche, you need focus and specialization – don't be jack of all trade.
Health and safety training
Career related training courses
This niche relates to creating value for people who want to develop their career in health and safety.
NEBOSH Courses

IOSH Courses

OSHAcademy Courses

ISO Courses

HACCP- Food Safety Courses

CPD Courses
In-house health and safety training courses
This niche relates to creating value for organizations by helping them to fulfill their in-house training needs as per their training matrix to improve their health and safety competence. This list is not exhaustive.
Work at Height Training

Confined Space Entry Training

Fire Safety Training

Accident Investigation Training

Manual Handling Training

Dropped Object Awareness Training

Defensive Driving Safety Training

First Aid Training

Emergency Response Training

Crisis Management Training
The health and safety training niche is for those who have attained the relevant training certification and have developed teaching skills for specific courses e.g. First Aid Training. Depending on the type of course, players can leverage on tuition platforms like Udemy, their own website through elearning or adopt classroom mode of tuition.
Health and safety consultancy 
Developing health and safety management system

Facilitating ISO certification of companies' management system

Becoming a 3rd party certification body for ISO

Consulting for companies as an outsourced HSE function
This niche is for those who have in-depth industry experience and practical know-how of health and safety management system implementation in accordance with ISO and the process of ISO certification. This is a great area as every organization needs a management system in place and most want their system to be internationally recognized as meeting the ISO standard in order to compete globally.
General health and safety merchandise
This niche is about buying and selling of products. This can be physical products or digital products
Physical products
Wholesaling or retailing of safety equipment

Fabricating and selling safety signages and signposts

Starting your own drop-shipping business focused on safety equipment

Starting an affiliate marketing business focused on safety equipment to earn commission

Starting your own online marketplace for health and safety physical products.
Digital products
Designing and selling safety posters and stock images

Creating and selling safety video 

Creating and selling online courses 

Creating and selling health and safety templates 

Creating and selling health and safety software 

Creating and selling health and safety best practices or technical know-hows

Creating and selling health and safety training materials

Creating and selling websites for safety businesses

Starting a safety blog to deliver safety related content to create audience and run ads

Writing and selling articles to businesses for content marketing

Creating a safety channel on YouTube to deliver specific safety related content to create audience and run ads.

Creating and publishing health and safety best practices on digital online marketplaces like Eloquens
Starting an affiliate marketing business focused on health and safety digital products to earn commission such as signing up on Eloquens Affiliate Program

Starting your own online marketplace for health and safety digital products 
How can you take advantage?
Career related training courses
To play a role in the training space, you need to become a certified trainer in order to deliver those courses either as a freelancer to various safety training institutions or establish your own training institution to deliver very targeted courses which are in good demand in your community. This requires partnership and accreditation with certification bodies who owns the course.
In-house health and safety training courses
You can get accreditation from some institutions like IOSH to add weight to some of these courses to run as a business or you can use your own institution as an authority to deliver and issue certificates or use the company which you are doing the in-house training for to issue certificates, if they have considered you as their freelance safety trainer to help them comply with their training matrix.
Health and safety consultancy.
To play a role in this niche, you need to have practical experience in the implementation of health and safety management system. This also requires partnership with 3rd party certification bodies.
Physical products
To buy and sell physical products, you need to do your market research and know what brands of items organizations want, identify a manufacturer and trade as either a wholesaler or a retailer. This also requires thorough understanding of the product supply chain and how you can get your products to the door step of your customers. Players may need to either stock products for supply to customers or drop-ship when customers make an order. Players can display their products onto online marketplaces to gain online presence and reach a higher audience for potential customers. Players can choose to create multi-vendor marketplaces to host vendors who need specific targeted audience for their businesses. The important elements of dealing in physical products are shipping and product delivery. Players can do that themselves or adopt drop-shipping business model, where customers make the order on their website for the manufacturer to remotely take charge of shipping and delivery to customer or promote the manufacturers' products on their own website through affiliate links to earn affiliate commission. In the affiliate business model, the manufacturers' products are displayed on your website and clicks are tracked by a unique code or cookies, so that customers can be tracked when they are redirected to the manufacturers' website and if an order is made, you will earn a commission. The manufacturers take care of shipping and products delivery.
Digital products
Digital products is the biggest part of the value chain that leverages on knowledge and skills to create valuable content that users can patronize right at the comfort of their home or office.
Digital products can be sold at scale to a wide audience across the globe due to no shipping required. As a result, it offers a great advantage for growing wealth through passive income and maintaining a good work life balance. Players in this space are able to live a more fulfilling life where they can travel around the world and work right from their laptops at any location.
Players are also able to automate their business functions using various plugins and SaaS eg. email marketing automations and social media postings.
Players require a website, good understanding of the backend, especially things like creating products, creating blog posts, creating landing pages, designing web pages and optimizing them for search engines.
Players also need good understanding of the entire spectrum of digital marketing, content marketing, social media marketing, email marketing and the likes to generate traffic to their websites.
Players must also understand how to create a sales funnel that engages with their audience throughout their customer journey and create a value ladder that meets the needs of all income groups.
Players may also skip all of the above and just focus on creating valuable content on online marketplaces that already have the best resources and good amount of traffic like Eloquens to leverage on.
Conclusion
Ideas are worth nothing unless executed. So now that you know what niches there are in the health and safety value chain, muster the courage now and start your entrepreneurial journey today. Entrepreneurship may initially start as a difficult lonely journey but surely with hard work, passion and perseverance, you will succeed. 
Sel at SHEQXEL
If you like it, sign up, comment or share.